Alexandria Overnight I
NOW FAIRMONT Nile City(Rated as Hotel #1 in Trip Advisor) or Cairo Marriott Hotel or Four Seasons Hotel can be provided!!! Ask your tour consultant for more details
Or You can also book Ramses Hilton in downtown Cairo. Ask your tour consultant for more details.
Length :Overnight
Private tour with personal guide (prefered language)
Highlights : Sakkara, Memphis, Giza pyramids, Egyptian Museum, Citadel of Saladin
Tour can start from Alexandria and end in Port said or vice versa.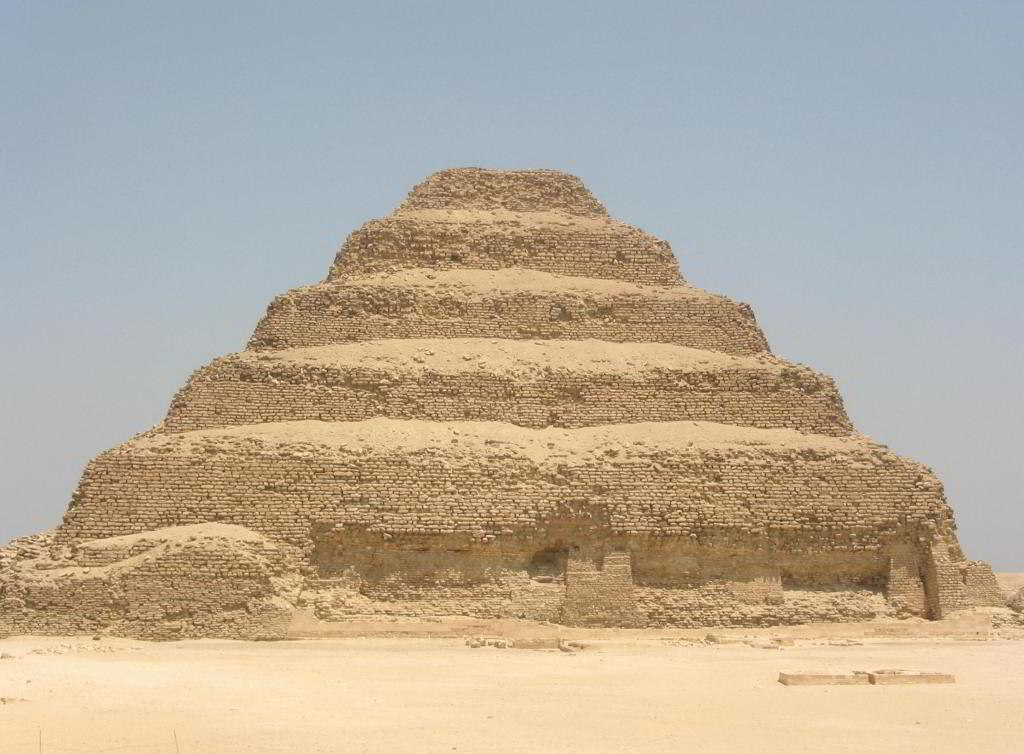 Day01:
Upon arrival you will find our guide waiting you with sign of your name start your tour to visit Sakkara that is part of Memphis's massive necropolis, and the burial site of the most ancient Pharaohs where you will see the first pyramids build in Egypt "Step Pyramid of King Djoser that was designed by Imhotep, the ancient Egyptian architect also you will visit tomb in Sakkara then you will be transferred to Memphis, the ancient Capital of Egypt to visit the colossal statue of Ramses II and nearby a still half-buried Hathor Temple then drive to the famous Giza Plateau, home of Egypt's signature attractions to visit the Great Pyramids, ONE of the Seven Wonders of the ancient world including the Great Pyramid of Cheops, middle pyramids of Chephren and the little one of Mykerinos and mysterious Sphinx, the Father of Terror for the ancient pharaohs, the tour includes visit to the valley temple facing the great sphinx with shopping tour at the traditonal bazaars aand From there you will be transferred to your hotel for check in and having settled in and overnight stay.
Optional Evening tour you will be accompanied to attend the fabulous sound and light show at the Pyramids or and you will be accompanied to board your luxurious Nile cruise ship for dinner, belly dance and oriental show for 2 hours then you will be transferred back to your hotel for overnight stay
Day02:
Breakfast at hotel then start you visits today with The Museum of Egyptian antiquities that was built in neo-classical style designed by the French architect Marcel Dourgnon which exhibited collections now exceed 120000 masterpieces ranges from pre-dynastic era, Pharaonic era to the Greco-roman period in Egypt including the treasures of the child King Tutankhamen, Pharaonic Gods and Goddess. Then panoramic photo stop for Cairo and river Nile
and Cairo city tour then you will be move on to the Citadel of Saladin that is overlooking the city from the Muqattam Hills and Mohammed Ali Alabaster Mosque inside that was built in Turkish style and very similar to the Blue Mosque in Turkey and simply considered to be one of the landmarks in Cairo whose minaret can be seen from any part of old Cairo. Finally you will be escorted by your guide back to the cruise when you arrive Alexandria "quick" stop by the new library in Alexandria as well as a quick stop to the Alexandria lighthouse for pictures: departure time from Cairo depends on the departure time of your ship (200km)
Includes


Pick up services from Alexandria Port & return (by the cruise exit door)
All transfers by a private air-conditioned vehicle
Accommodation in 5 star Hotel
Breakfast at your Hotel
Private English Egyptologist guide
Entrance fees to all the mentioned sites
Mineral water on board the vehicle during the tour
Lunch meal in a pyramids view restaurant in the first day (drinks not included)
Lunch meal at Nile view restaurant in Cairo in the second day (drinks not included)
All Service charges & taxes

Excludes

* Any extras not mentioned

* Tipping Kitty

Optionals

Sound light show

Nile cruise dinner

Solar boat by the pyramids

Camel ride

Enter inside pyramid

Mummy rooms

Perfume factory,

Cartouche order & papyrus Insitutes are for free (upon request)

Please browse our Frequently Asked Questions
Hotels
If you wish to stay in any hotel other then the ones listed below, feel free to tell us and we will be glady to provide it Starting from a fancy hotel like the Four Seasons to up to a 3 stars hotel,

Just simply inform us.

Accommodation offered: (upon hotels availability)

* Le Meridien Pyramids hotel (upon availability)

* Sheraton Cairo Hotel, Towers and Casino Nile View


* OBEROI MENA HOUSE(at extra suppliment)

More Information : Trip type By an air-conditioned vehicle
pick up time According to Cruise Liners Schedules, guarantee to return two hours before your departure times

Important note: We have spare (backup) coach available in all our tours so in case of any problem you will get the other coach in one mint

Payment policy: NO DEPOSIT REQUESTED
PAYMENT AT THE END OF THE TOUR AFTER YOU ARE SURE THAT YOU ENJOYED EVERY THING

Entry Visa info: Egyptian entry visa obtainable onboard the cruise before your pick up, that is operating by the Egyptian Immigration association for American, Canadian, Australian, British, German, Italian, French, Swiss, Austrian, Belgium, Dutch, Scandinavians and some other nationalities as well. It would be just stamp put into your passport.

Safety: Egypt is a safe destination. Crime in Egypt nearly does not exist. Security is good and there are specially trained Tourist Police
The buses move in convoys for protection. The Egyptian government take so much care of the tourism as it is the national source of income in Egypt. the tourist in Egyptis VIP person So the Egyptian police (not the ship) provide police cars, security, guards around all the buses This service is not by the ship or Ramses tours its provided for all the tourists that arrive to Egypt, make organized tours

Health Tips By Ramses: The only health hazard that you're likely to come across is an upset stomach. The best way to avoid this is to make sure that you only drink bottled water, avoid ice and ice-cream and anything that may have been washed in tap water (salad). All fruit should be peeled before consumption. Milk is unpasteruized and should be boiled. Precautions should also be taken against prickly heat and sunstroke"

Overnight 1 from Alexandria